3 Ways To Enhance Your Customer Experience Using Augmented Reality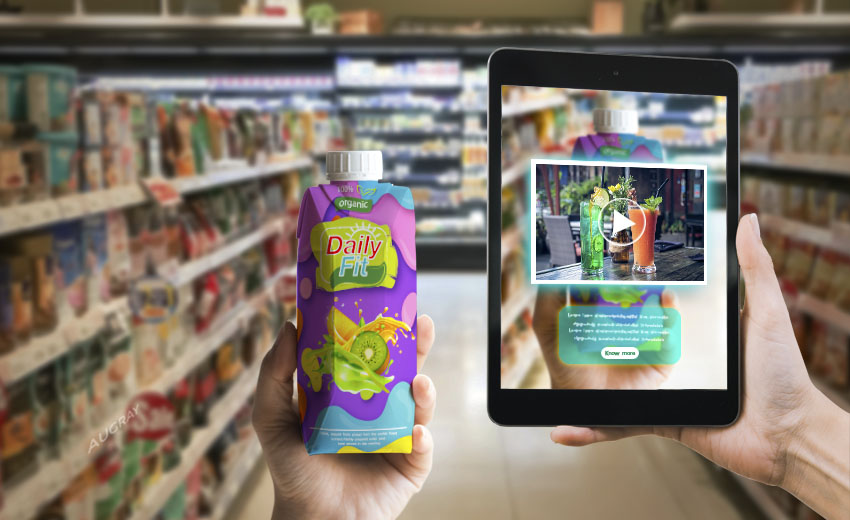 We can all agree that tech has become an integral part of our lives, especially with the COVID-19 reality. Many brands have been forced to rethink their strategy and infuse tech in almost every step of the way.
When we hear about new tech developments, it's easy to get excited about what's coming next; often, though, these inventions have little impact on our lives. Most turn out to be fun party tricks, while only a few are real game-changers.
Augmented Reality (AR) falls into that latter category — AR has a wide range of real-life applications and one area where AR is already being applied is customer experience. Innovative brands are using AR tools to create a seamless and more delightful customer experience.
In this blog post, I'll be sharing 3 ways your brand can enhance customer experience using Augmented Reality.
To ensure you get the most of this blog, I'll begin by explaining how AR works first.
AR Technology supplements reality with added digital elements. In other words, computer-generated content is overlaid onto the real world and the actual reality becomes augmented.
Complicated? Keep reading, it gets simpler 🙃
Chances are you've already used or heard of some form of AR Technology. For example, AR is frequently used by TV commentators when discussing live sporting events, just like in the example below.
Now you know how AR works, here are three ways AR can help you improve your CX.
1) AR Can Help To Remove Buying Objections During The Pre-Sales Phase
Whenever a prospect meets your product online, they often have buying objections, especially if they are not familiar with your brand.
The furniture and interior industries are great examples where prospective buyers need to experience the product before making a buying decision. This is where AR comes in — AR has helped and is still helping shoppers from all over the world transform their homes into virtual showrooms. Wayfair View in Room 3D and Ikea Place are examples of two augmented reality customer experience apps that allow customers to visualize furniture in their own homes ahead of purchase using their smartphone.
They help customers answer questions like:
Does the armchair match the rug?
Will the sofa overwhelm the space?
Will the refrigerator fit in the kitchen properly?
These apps remove the uncertainty as they project the furniture or décor in 3D at full-scale, clearly showing the customer whether the item is suitable for their particular space, complete with accurate measuring abilities.
2) AR Apps Ensure That Customers Are Fully Engaged During The Point Of Purchase
Research has proven that enhancing sales through visual engagement has reduced the number of abandoned carts, delivers higher consumer conversion rates, and ultimately garners a greater level of success for your business. The reason is not far fetched as the point of purchase is more of an experience than an exchange of cash.
The beauty industry has in recent times utilized this technology. Some examples are:
L'Oreal's Style My Hair AR app which allows users to get a 3D virtual makeover, try out different hairstyles or hair colours right on their phones, before submitting to the stylist's scissors or hair dye.
Sephora Virtual Artist AR app which allows consumers to virtually "try on" anything from lipstick to eyelashes and facial cosmetics. The app utilizes a smartphone's camera to precisely map the shape of the customer's facial features, and overlays the beauty products on their face so they can see what colours and brands look best before they buy.
The list goes on and on….
3) AR Can Be Used To Aid Customer Retention:
A couple of brands are now stepping up their post-sales game by making AR-based self-service features available. Using a smartphone, customers can access the product knowledge base with FAQs, manuals, and training material displayed in an AR overlay.
This has also helped to eliminate long hours spent in the back and forth between customers and customer service officers.
Visual Support allows customers to hold a smartphone up to the product and all parts will be identified in real-time by computer vision technology.
Also, we all know how tiring bulky manuals can be, to shorten the time spent on understanding the product, brands like Hyundai developed an AR-based digital owner's manual that shows drivers how to maintain and repair their cars.
I'm sure we can all agree that AR is a real game-changer and it is changing how people communicate and interact. Its impact is spread across various industries and can certainly be applied in your industry too.
It's time to start the process of creatively figuring out how you can give your customers the most amazing customer journey and experience using AR. My team at Futuresoft and I are glad to help — leave us a comment or send us an email on projects@futuresoft-ng.com.