5 Things You Should Do Before Adopting A Digital Marketing Strategy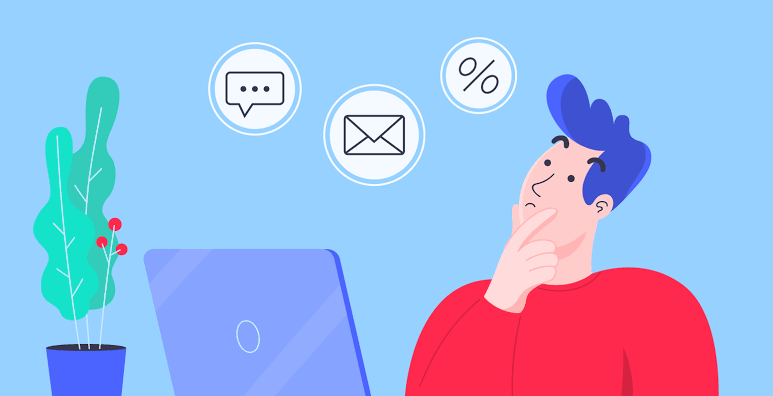 Like marketing on any other platform before social media, having a strategy is a key element of the process. Whatever your goal for being on social media is, not having a well-thought strategy can render your efforts counter-productive.
Marketing and advertising have come a long way from TV, radio, newspaper, and magazines etc. The world is moving forward, times are changing and ads are now done through digital platforms. While this provides companies and businesses with a huge opportunity to connect with a wider range of audience that wasn't possible or too expensive to connect with previously, your goals are only as good as the "engine" behind them— a.k.a your strategy.
In this blog, I will walk you through 5 key things you need to consider when building out your digital marketing strategy.
1. Identify Your Goals
It is important to make sure that your marketing goals are always tied back to the fundamental goals of the business. You need to know how to measure your goals and KPIs (Key Performance Indicators) with the right digital marketing tools.
For many businesses, digital marketing goals vary, but are mostly tied to either of or all of the following:
Brand Awareness
Customer Service Delivery
Conversion
Lead Generation
Customer Acquisition etc.
Once you have this part of your strategy drawn out, it guides who you talk to and where you choose to talk to them and your messaging,
2. Define Your Target Audience
Reaching your target audience is the single most important reason you are on social media or any other digital platform. Imagine creating a nice ad with a great call to action for a detergent company, only to show this ad on Disney Junior where kids who don't buy detergent hang out. Your audience is the reason you are in business, they are the ones you want to reach. It's a waste of time, ad budget and energy when you talk to every swimming object in the sea hoping to sweet talk some fish into your net when you can go where the fish usually congregate.
You can start by designing a persona for your ideal audience or customer, then flesh this out by mapping the behaviour of this person online — this article shows you how to do this in more detail.
Customer Personas tell what social media platforms they use the most, what times they are online, what they earn and the kind of devices they surf the web with. When you get this part right, the next thing is to do is… 👇🏾
3. Pick The Right Social Media Platform
With many platforms boasting of a huge number of total users and active daily users, deciding which is the right platforms to invest in and sticking to it can be tasking and this is one place where a lot of brands get it wrong.
With proper audience research, you can figure out which social media platform your target audience and potential customers spend time on. This can be more than one, in which case, you have to find out the most useful channels depending on what your marketing goals are. E.g, what platforms are optimised for maximum conversion and engagement. If you need to leverage viral content, what platform(s) best serve this purpose?
In another instance, if you are targeting an older age group, like 40–50, there are many chances that majority of them are not on Twitter, Instagram or even on Snapchat, so you need to pick a solid social network and plan out a strategy for each one.
When you determine the social network you want to use to target your customers, you have to think about the kind of content you will be posting, how often you want to post and what messaging you intend to deploy.
4. Define Your Brand Tone and Messaging
It's almost like we live in an era of content abundance or overproduction. This makes it even easier for mediocre content to drown in the ocean of amazing content on the Internet today. Having a unique brand tone and clearly defined messaging pillars is an effective strategy to ensure your content doesn't drown, shows authenticity by being consistent and attracts people who resonate with your brand.
Before you set out to decide your brand tone and messaging pillars, you must first understand
Who your audience is and
What your values are as a brand
Examples of brand tones are:
Pleasant, upbeat, and playful
Aggressive and direct
Warm and welcoming
5. Content promotion plan
Having a promotion plan is as important as creating the content itself. Platforms are constantly tweaking their algorithms to help people find the most relevant content and give businesses opportunities to promote their content. As a rule of thumb promoted posts will always outperform organic content.
A simple hack to knowing if a post would perform great when promoted to the right audience is to watch how people react to the content in the first 24 hours, the quality of engagement on that piece of content gives you insight into what people like to see and engage with.
While there are many more elements to consider when designing your digital marketing strategy, getting the basics right will definitley give you a great start towards reaching your marketing goals.