Chatbots in Nigeria — Opportunities for Digital First Businesses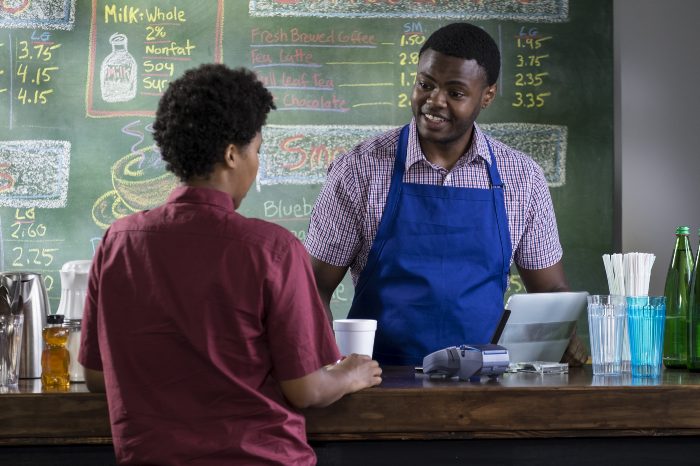 In this day and age your customers hold more power than ever before…here is why?
Equipped with digital platforms that have almost endless reach, mobile phones for quick and seamless access to these platform and lots of people who can support their opinions their displeasure now transcends you losing a customer — their tweets, memes and emojis are so powerful that they can destroy your brand.
Here are some examples:
The question I asked myself when reading through these complaints is — why not contain a spill before it kills all the fish in the sea?
CX — Whenever, Wherever, Whatever…
Customer experience (CX) is becoming more and more important and can be guided by the number 68….let me tell you why.
The following five ratios tell a vital story — 1%, 3%, 14%, 14% and 68%.
1% represents customers who leave your business because they pass away — to the great beyond.
3% represents customers who leave your business because they simply move to another location.
14% represents the set of customers that your business loses to your competition.
14% is the set of customers who turn away because of product or service dissatisfaction.
68% represents the rest of your customers who may choose to stop giving you a certificates of performance — i.e. money — due to poor customer service attitude and aptitude.
It is pretty much impossible to influence the sets of customers outside of the 68%, which means that extra care must be paid to this segment and the optimization of their customer experience (CX) — which must be embarked on with the motto — whenever, wherever, whatever.
Engagement automation & response time
Let's assume a business really wanted to win the hearts of their customers, I think we can safely assume that 24/7 availability & instant communication would be a key part of making that happen.
Digital first businesses such as Digital Banks must ensure 24/7 customer service and can integrate automated engagement in their digital channels, such as a comment guard or a tailor-made chatbot, which will empower them to engage customers at all times of the day.
How quickly do you want your personal person, bae, or boo to respond to your DM's when they're online? — Instantly right?
Not only availability, but also speed and experience of service play a big role.
Testing ALAT's CX
ALAT by Wema seems to be a brand that pays attention to CX, so I embarked on an experiment and tested their CX.
Response time: Typically replies within an hour?
7:59PM:
So, I said Hi at 7:59pm on a Friday Night, and they responded right away! But the conversation ended after I responded to the question (or so I thought…)
8:06PM
About 6 minutes later, a bot in the backend transferred the conversation to a human agent and I was able to explain my request (time spent on the page so far — 7 minutes).
The agent asked a follow-up question — to clarify whether I had an account with them? I replied with "No", and said that I would like to open an account with them now.
8:14PM
Then, I waited for 8 minutes and the agent came back to tell me to download the ALAT App on the Google Play Store or iOS App Store.
Total time spent on page — 15 minutes.
Now you may say that's not bad for interactions happening after official business hours are over….but in my mind everything that happened could have taken place in under 2 minutes.
In fact, the bank could have offered me the opportunity to start opening my account right from within Facebook Messenger.
Let me explain how — a simple chatbot could have asked for my phone number ad email address, as well as requested for extra details needed for KYC, as well as allow me to upload documentation.
This Chatbot could have transfer my details to a human agent first thing on Monday morning and they could have followed-up from there.
I could also have been asked what phone OS I use and could have been re-directed to the Google Playstore or the iOS App Store where I could have downloaded the app and set up my account.
Furthermore the Chatbot should have sent me more information about the loans I was trying to enquire about and directed me on how to apply.
With these optimizations I would have been more likely to open an account with them and patronize their services.
The future of CX is Social
Today's and future customers will be found everywhere from Twitter, Instagram, LinkedIn, Snapchat, WhatsApp, TikTok and other future social network etc.…businesses need to prepare for the shift and automate as much as possible.
Is your business always ready to start a conversation about your customers' immediate needs ?
If the answer is no, there are incredibly simple solutions with serious results, such as Chatbots, that allow you to be available at all times.
In my previous articles, I addressed some of the applications of chatbots for Nigerian businesses.
ICYMI: Read my previous blogs on Chatbot for Nigerian Businesses:
Finally, 2020 is only some days away, so make sure you pay attention to the 68% by always being available and always being ready to convert a lead ito a customer!