Join us as we Lunch and Learn
At Futuresoft one of the cornerstones of our culture is learning like your life depends on it and sharing the knowledge we have with the people around us, so we started Lunch and Learn a while ago and have had lots of fun sessions where team members teach the team something from their area of
expertise. 
The pandemic made us take Lunch and Learn virtual and it has become easy to share it with the world, so we decided not only to invite a live audience to our sessions, but also to record our sessions and share them with you. 
Register Here – Let's Lunch and Learn!
We recently decided to take our in-house training sessions to the world and get anyone who is interested in them to join us virtually as we learn as a team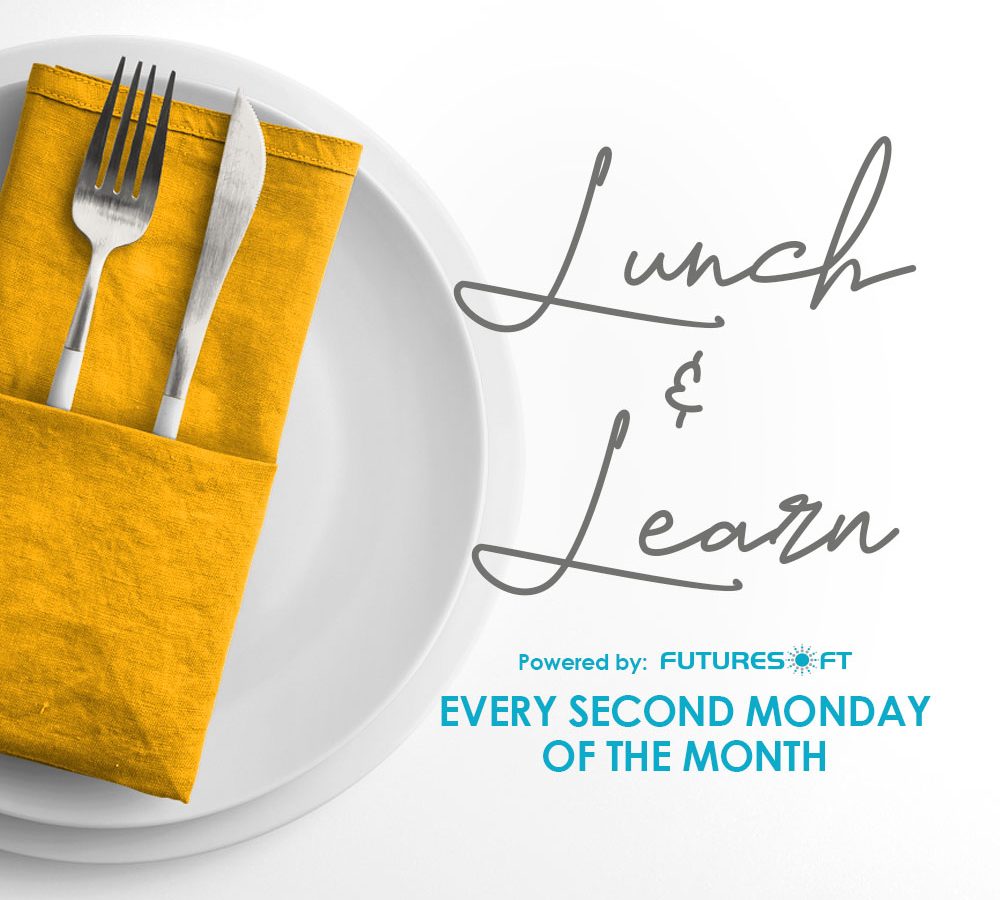 Watch Past Editions of Lunch and Learn
Subscribe To Our Channel
Assessing Organisational Readiness for Generative AI: People, Processes, Technology, and Governance.
Creating Effective Visual Content For Social Media Platforms
Tracking Conversion Metrics And Business KPIs For Your Brand
Harnessing AI Design For Your Marketing Communication
The Role of Automation In Social Media Marketing
Essential Guide To B2B Marketing in 2023
Content Creation Strategy for Enhancing B2B Marketing & Brand Engagement
How To Attract, Engage, Convert, Retain, & Grow Your Target Audience
Getting Started With Video Content Creation
The Role of Branding in Event Marketing
Insights - What We Know About The Customer
The Value Of A Self-Disciplined Team During The COVID- 19 Crisis.
Why You Need A Digital Strategy
Strategies For Repurposing Content in 2021