Lyrics and Project Management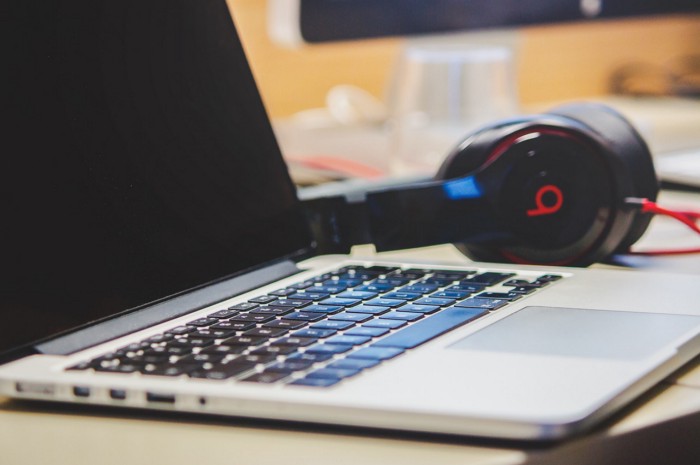 Yesterday, in the middle of a brief for a website and technical audit project, a senior manager quizzed — "Why is it that every other Thursday, there's a subtle trend to taste, touch, hear or feel a blast from the past around here?"
"Why!" I responded in the most Kierkegaard manner, "It is not another nihilistic charade of pop culture, but in the orchestra of social media, throwback is just another instrument, and those who play it well add sweetness to the melody of time"
Often, conversations like this happen between millennial and Gen X'ers, even in-between a meeting about dealing with hostile stakeholders. Nevertheless, I typically leave these tête-à-têtes with a feeling of gratitude for my manager who shares the experience of how to demystify the scare of scope creep, and the help to deliver on quality project results.
This was about my third time on a big project with stakeholders invested in derailing my project plan, and Project Z (not real name) was proving a challenge, a collision course seemed inevitable.
The challenge was finding the best way to cooperate with the IT team of the client, a financial institution. And due to certain contractual agreements, this classed as one of those IT projects that promised big, low hanging fruits, but on a tree in the middle of a quicksand; Skill, speed and time management are stretched to the limit.
This project, a website audit is usually a 6 to 8 weeks project where my team partners with a business or personal website to critically review and provide tailor made answers to key questions like:
Is your website effective? e.g. Does it do what you really want it to do?
2. Is your website efficient? e.g. Does it do what it must do with the least resources possible?
Now this should be easy, especially if you consider the simple structure of a website and technical audit project as is usually done by my team at Futuresoft:
1. Content Audit for Existing Website Content:
This kick-off phase involves the creation of a content index of content on the current website. For a business, it can extend to a list of non-digital content that the client's customers need. Typically, this phase ends with a comprehensive realignment of all the content on the index to a new sitemap.
2. Technical Audit:
At the second stage of a website audit, it is normal to use tools like Google Analytics and Hotjar to map the customer journey on each page and then determine if the website's calls-to-action are effective.
In addition, the website design (User Interface aka UI) is critically examined, likewise, the team considers the website usability (User Experience aka UX), structural SEO, IT Security, as well as the content management system and the ease of managing the website.
3. Focus Groups:
Continuous meeting with the client and relevant stakeholders is necessary to make sure that each step of a website audit project, delivers a masterful stroke to the client's big picture.
Therefore, an internal focus group meeting is needed to successfully review business websites of businesses with a large pool of internal stakeholders. And in most cases, the client's customers participate in a separate focus group meeting to determine their pain points and how the current website matches or doesn't match their expectation.
4. The Report
In closing, a comprehensive website and technical audit project report with an exhaustive list of recommendations is produced for the client to act.
Typically, this includes an implementation plan with a budget.
Anyways, back to the challenge of collaborating with the IT department of the website audit project, it turned out that a little emotional intelligence was all that was needed to get their cooperation on the project.
How?
The answer was found in the secret that a good song takes on a whole new meaning if you really understand the lyrics, or simply read the lyrics like you read a good book.
You see, Just as hearing a good song, is different from understanding the message in the lyrics, so is hearing a stakeholder different from listening to a stakeholder.
I write a lot of songs will anybody ever read them.

You hear them on the radio, but will you really read them.
A little empathy, and I really listened to understand the fears of the IT team, which were allayed, and we found common ground to build rapport for a successful website and technical audit project.